The Classics Really Decomposed!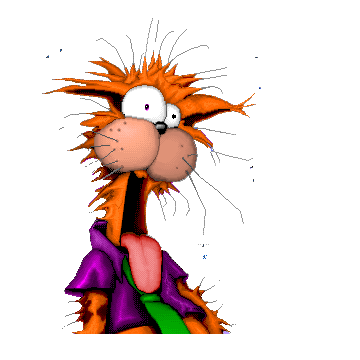 Updated: 12 Mar. '98
---
Just when you thought it was safe to go to the theatre!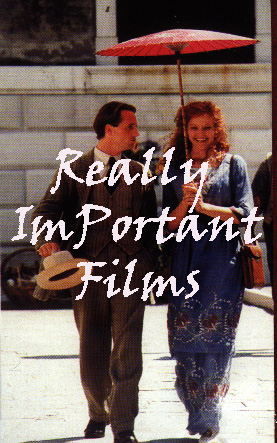 ---
Oprah has her Book Club! And so do we here at CD !

Updated: 6 Mar. '98
---
What to wear? Find out in
Rapootin's Cyberhouse of Fashion!
Updated: 1 Dec. '97
---
The Bard meets Dr. Seuss' The Cat in the Hat!
If The Cat in the Hat were to meet Hamlet what would they
possible have to say to one another? Dine on green eggs
and ham in some small cafe outside of Elsinore, perhaps?
The Bard most definitely meets the Doctor!
Major Announcement from The Classics Decomposed!

Nestle DeWynter Lives!
Nestle DeWynter
We have dedicated one of our precious pages containing many valuable bytes
to Nestle DeWynter, the Great Lost Thespian Heart throb!
Experience the joy of Nestle! The artistry of Nestle! The life of Nestle!

It is your turn to worship at the altar of Nestle

Ivanov: Adventures in 'A Row'
(Pronounced for the English or Russian challenged. In other words,
for those whose first and only language is American, it's EE-VON-AWHV!)

You've read the reviews of the leading and oh so leading British critics,
now read a review by an American who doesn't know one of the
British reviewers personally, but has warmed the hearts of
close friends, family, and the I.R.S. That should count for something!
Now off to the Almeida for Ivanov!
The Decomposed Awards!
The Oscars? Who needs them?
We have the Decomposed Awards!
We have a statuette! We even have a host
Sites to play in when you're done playing here!
Ruin's Bruins What do bears have to do with literature?
Chekhov wrote a play called The Bear. Bears have been known to
be so enchanted by literature that they rarely return their library books.
So, let your hair down and go see some bears, the stuffed mohair breed, that is.

The Hamlet Homepage. This wonderful site offers just about everything
you need to know about Hamlet and then some. Why there's even Prince Charles'
interpetation of the "To be or not to be... speech! (He should know!)
Will he be or won't he be? That is the question!
The Almeida Theatre Company The Almeida Theatre Company has managed to
delight both crowds and critics alike. (Imagine that!) It's a wonderfully quaint
theatre in the Islington session of London and houses internationally reknowned
British actors
A Midwinter's Tale. Since Hamlet seems to be a *bug" of Mr. Branagh's,
what better way of setting the public up for the next chilling(?) film adaptation of Hamlet?
This site offers a synopsis of the very
humourous film that opened this year's Sundance Film Festival!
UK Theatre WebAt this site you can find out what's onstage at theatres in the U.K.!

Heavenly's is the place for reviews and information about the theater