Just when you thought it was safe to go to the theatre!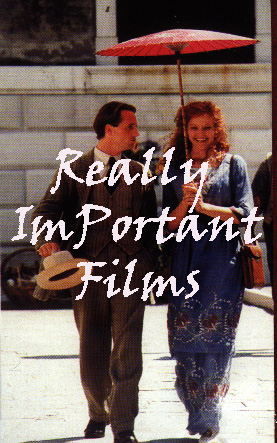 Oprah has her Book Club! And so do we here at CD

What to wear?
Even William Shakespeare was mindful of the dreadful question! Bet he wondered if Desdemona would be caught dead in plaid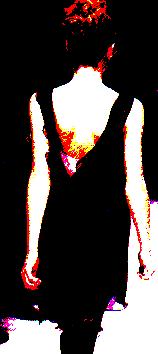 Rapootin's Cyberhouse of Fashion!
The Classics According to Ruin'dHens

Let's face it, a good number of people find dealing with the classics tedious, bland, confusing, and sometimes just plain boring. Since we have such a love of the classics in every imaginable form we thought we'd take a refreshing approach to them, colour them up a bit. The classics according to our rather wharped but well-meaning minds. To celebrate them, if you will! Who knows, by the time we're done you may find yourself wanting to read them for the first time or to just revisit them!
May we have mercy on the masters. And may the masters have mercy on us! -- Ah-men

The Classics Decomposed Welcomes you all to the NEW MILLENIUM!
Okay, so we've been gone for a few years, leading our busy lives.
In that time Bubba the President has come and gone and in his place
we have a new Bubba George to watch over our trembling souls.
We're going to try our best to catch up and update and bring you new stuff!
Hopefully before the next Millenium!
---

Bill the Cat is the (un)official Patron Saint of the CD website! And he's on loan too.

The books are coming! The books are coming!

In fact, some of them are already here! In our continuing effort to bring you the best in the written word we have become an Amazon.com associate. You will now see books listed on our pages. Books you can buy! Books to own and cherish and buy bookcases for! Here's what is means to be an Amazon associate: Amazon.com is pleased to have The Classics Decomposed in the family of Amazon.com associates. We've agreed to ship books and provide customer service for orders we receive through special links on The Classics Decomposed. Amazon.com associates list selected books in an editorial context that helps you choose the right books. We encourage you to visit The Classics Decomposed often to see what new books they've selected for you.

Thank you for shopping with an Amazon.com associate.

---

Destined to become classics in their own right!

Maybe...

Travis Bickle is...Taxi Driver Hamlet
Bickle takes a bite out of crime, Ophelia, and Claudius P. Doleton.
Hold That Hamlet!
A new Martin and Lewis film! Hey lady!


Frankenhamlet
No doubt there is something rotten in Denmark!
As Gertrude yells: Oye! FrankenHamlet! How many time's
do I have to tell you to take out the garbage? I can't do it! I'm dead

Editors Note:

We really like Hamlet!

Ivanov: Adventures in 'A Row'
(Pronounced for the English or Russian challenged , in other words, for those whose first and only language is American, it's EE-VON-AWHV!)
You've read the reviews of the oh so leading British critics. Now read a review by an American who doesn't know NOT one of the British reviewers personally, but has warmed the hearts of close friends, family, and the I.R.S. That should count for something!
Off to the Almeida Theatre for Ivanov! (Just click on the Ralph graphic)

Nestle DeWynter Goes to War!Read his Letters From the Front!

We have dedicated one of our precious pages containing many valuable bytes to Nestle DeWynter, the Great Lost Thespian Heart throb! Experience the joy of Nestle! The artistry of Nestle! The life of Nestle! It is your turn to worship at the altar of Nestle

---

Sites to play in when you're done playing here!

Although we haven't gotten around to spoofing him yet, here is a site I recommend highly! Alexander Pushkin . A wonderful resource for fans of the great Russian novelist, author of 'Yevgeny Onegin' (Eugene Onegin). Stop in, you'll be glad you did!

The Almeida Theatre Company The Almeida Theatre Company has managed to delight both crowds and critics alike. (Imagine that!)

Heavenly's is the place for reviews and information about the theater
The United Kingdom Actors Appreciation Society! And why not? It's a well-known fact the British do the some of the best classical stage there is!

Anthony Minghella: The Storyteller: Find out what's new in the way of this multi-talented and award winning director.

---

Please keep in mind that this site is under constant, uh, monthly,

uh yearly construction. You never know what you might find here next week.
Stop in regularly!
If you have any comments, questions or ideas send us mail!

Mail warms the hearts and makes us feel important!

You can Ruin'dHens at the following addresses:

G.Hennings@worldnet.att.net
RRuin@aol.com